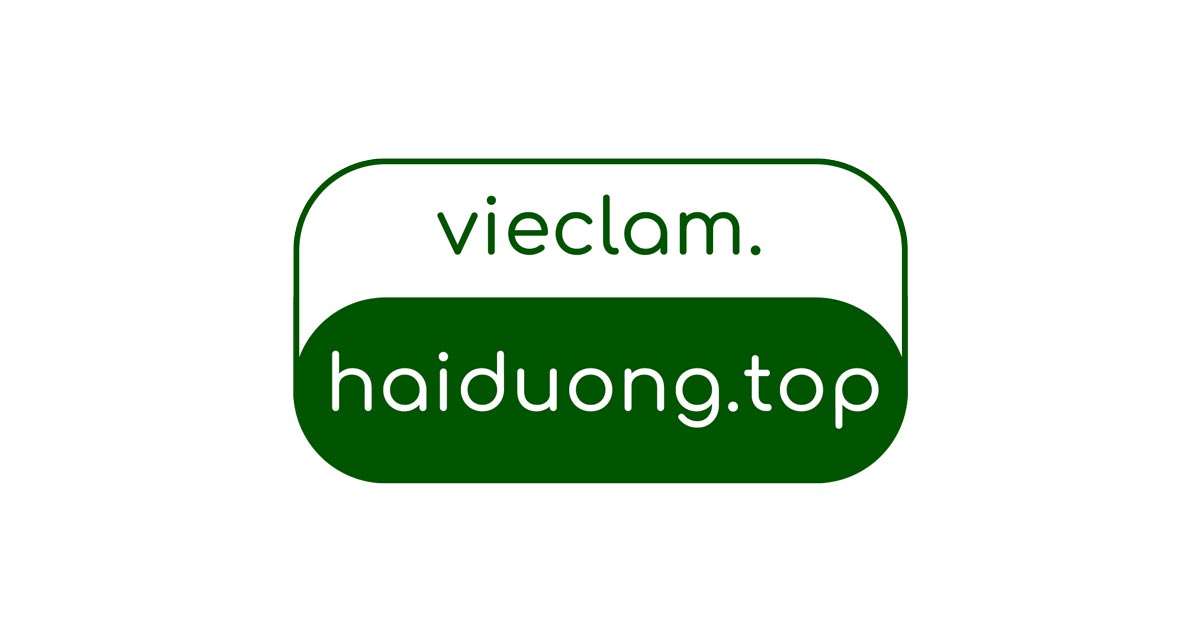 Địa điểm tuyển dụng: Hà Nội, Hải Dương
Mức lương: Thương lượng
Hết hạn: 31/12/2023
Summary Position
Research, plan and implement design items according to the company's communication campaigns, promotional programs and PR activities. Recruit and train personnel in the team regarding expertise and culture.
Job description
– Idea creation: create ideas and implement them related to the company's communication campaigns or promotional programs. Includes creating images, videos, sounds, or other artistic products.
– Directly receive orders from other departments, plan and allocate work to the Design team
– Graphic design: create graphic products, images or other visual elements to implement projects.
– Script writing: For projects related to advertising communications or art, creative staff need to be able to write scripts. Scripts can be applied to videos, visual ads, or other types of content.
– Production planning: Participate in the project production planning process, including scheduling work, identifying required resources, and interacting with other project team members.
– Take final responsibility for product quality and meeting project standards.
– Monitor trends and develop new trends in the industry.
Request
– Minimum 3 years of experience in the creative field, preferably experience in the retail/FMCG industry
– Use tools: Adobe, Illustrator… other tools to create high quality images and graphics.
– Requires creativity, ability to work independently, graphic design and writing skills, as well as the ability to work in a team to carry out media and art projects.
– Research skills, sensitive to markets and trends
– Good Marketing thinking, knowledgeable about Tiktok, Instagram, Facebook… social platforms
– Good project management and team leading skills
Location & working hours
– Candidates choose 1 of the following 2 locations:
+ Hai Duong headquarters: An Dinh Street, Viet Hoa Ward, Hai Duong City
+ Hanoi Office: 90 Nguyen Tuan, Thanh Xuan District, Hanoi
– Time: 8:00 a.m. – 12:00 p.m., 1:00 p.m. – 5:00 p.m., Monday – Saturday (free lunch at office)
Benifits
– WIN – WIN income/bonus philosophy: let's go on a boat to conquer the ocean, and divide the fish at the end of the year:
+ Income: competitive. Prioritize competencies suitable for the organization.
+ Year-end bonus: 1 – 3 months income
– The company is a school: covers 100% of internal/external courses
– Different corporate culture: Service culture, youthful, dynamic environment, many advancement opportunities
– And other policies and benefits:
+ Free lunch allowance at the company.
+ 12 days vacation
+ Pay insurance when officially prescribed
+ Celebrate birthdays, travel 1-2 times/year, enjoy special treatment policies from the company
Connect with YODY
– Hotline/Zalo – Ms Thuy:
– Email:
YODY invites you to learn more information about YODY at:
– Product website: yody.vn/
– Cultural website: yodylifestyle.com/
Thông tin khác
Lương: Thương lượng
Địa điểm: HÀ NỘI – VP YODY, TRỤ SỞ – VP YODY TP. HẢI DƯƠNG
Phòng ban: Phòng Marketing
Thời hạn hồ sơ: /2023
Nộp hồ sơ liên hệ
Công Ty Cổ Phần Thời Trang Yody – Chi Nhánh Hải Dương
ĐỊA ĐIỂMĐường An Định, Phường Việt Hòa, TP.Hải Dương



Nói rõ bạn biết thông tin từ website vieclam.haiduong.top – Xin cảm ơn!